Join with us each month as we pray for our missionary partners, scholarship recipients, mission trip participants, board members, TECH and health care partners, volunteers, staff, events and projects.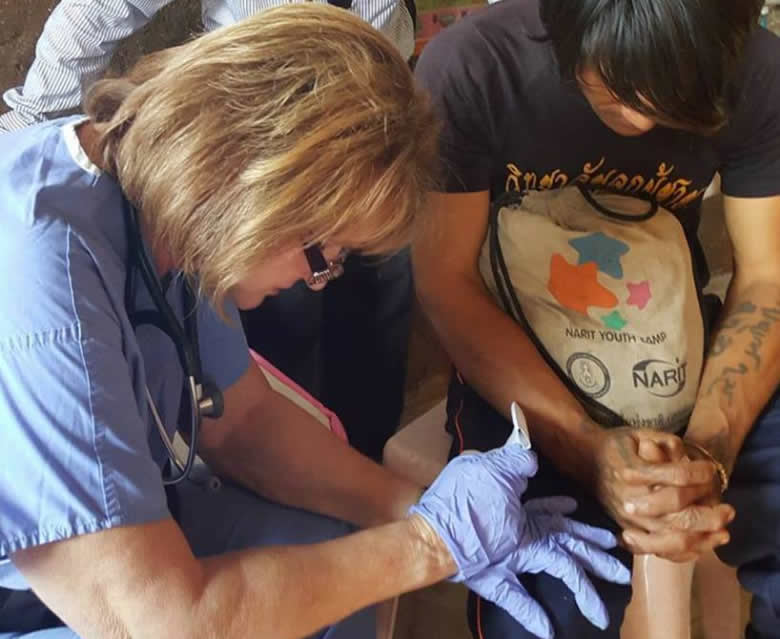 Monthly Prayer Calendars
We publish a monthly prayer calendar with daily prayer focuses.
Prayer is a part of who we are:
Each weekday morning at 9 AM (EST) at the FAME headquarters, the FAME staff, volunteers, and our partners pause in prayer together. Join us in person or where ever you happen to be as we go before the throne of grace together.
We want to pray for you too. Use the contact us form to share your prayer requests with us to be included in our prayer time.
We are thankful for those that support this ministry through prayer.  We are so blessed to have faithful partners all around the world. God moves when we pray and the enemy is bound!
Dear Prayer Partner,
Thank you for your continued support of the ministry of FAME through prayer. Whether your prayers be for our numerous missionary partners all around the world, FAME international scholarship students, our numerous and faithful volunteers, participants and team leaders on our medical mission trips, our devoted Board Members, or our passionate staff, your prayers ARE MAKING A DIFFERENCE!
This month we ask for prayers for a medical mission trip we have going to the Dominican Republic during the middle of the month. This team will be joining Dr. Steve Dorsey, Director of Del Corazon de JesuCristo in El Catey, Dominican Republic.
Our primary focus is serving alongside Dr. Leslie Valenzuela, who is a Dominican physician on staff with Del Corazon, to provide medical/spiritual care through multiple mobile medical clinics to people living in remote communities who do not have access to nearby healthcare or the funds to purchase much needed medications. Please pray for not only the trip participants, but also for the people they will be treating and to whom they will be witnessing.
Please also pray for our eight FAME scholarship recipients who are studying in their home country or one of similar socioeconomic standing to be medical professionals.  Currently FAME is helping to support 8 students in the countries of India, Ghana, Kenya, the Dominican Republic and Honduras. Pray for their studies and that they can be effective witnesses for Christ as they bring physical and spiritual healing.
Lastly, please pray for the NACC (North American Christian Convention) and the staff that will be attending on behalf of FAME. Pray that we can be effective in building relationships with our partners and donors that are present and in informing people who are new to FAME about the ministry. Pray also that it will be a successful conference for those that have planned it and that those in attendance will be blessed by the preaching and lessons that will be taught.
Thank you so much for your continued partnership with FAME through prayer.
You are a blessing!