Join with us each month as we pray for our missionary partners, scholarship recipients, mission trip participants, board members, TECH and health care partners, volunteers, staff, events and projects.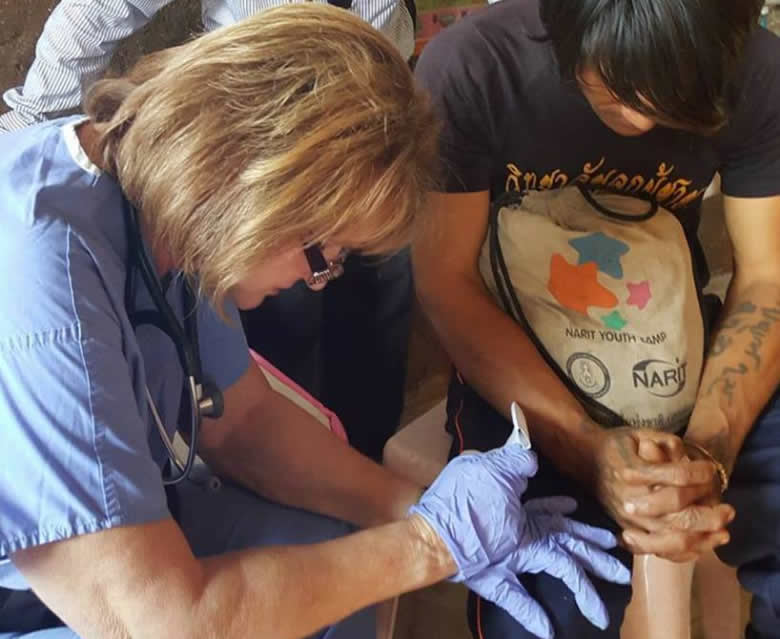 Monthly Prayer Calendars
We publish a monthly prayer calendar with daily prayer focuses.
Prayer is a part of who we are:
Each weekday morning at 9 AM (EST) at the FAME headquarters, the FAME staff, volunteers, and our partners pause in prayer together. Join us in person or where ever you happen to be as we go before the throne of grace together.
We want to pray for you too. Use the contact us form to share your prayer requests with us to be included in our prayer time.
We are thankful for those that support this ministry through prayer.  We are so blessed to have faithful partners all around the world. God moves when we pray and the enemy is bound!
Dear Prayer Partner,
Thank you for your continued prayers for the ministry of FAME; it's partners, staff, board members, volunteers, trip participants, scholarship students and special projects. People all around the world are being blessed by your faithful prayers each day.
This month, please pray for the FAME staff and Board members that serve the ministry. Pray for wisdom and discernment as FAME considers new sustainable healthcare projects, locations to ship medical supplies and equipment and locations and dates for short-term medical mission trips.
We also ask for prayer for Executive Director, Bill Warren and Director of Development, Jeff Coon as they go out on various speaking engagements on behalf of FAME this month. Pray that partnerships with the churches or organizations they will be visiting will be strengthened and that new opportunities for support may be discovered.
And lastly, please pray for all our volunteer groups listed on the calendar this month, as well as all our individual volunteers that come on a weekly or monthly basis to serve at FAME. We could not do all we do without their help.
Blessings to you and yours in the coming month.