FAME exists to bring help and hope in the name of Christ to the world through medical evangelism.  A part of FAME's ministry, that helps provide that help and hope is shipping much needed medical supplies and equipment to many of our missionary partners.
This month, Andy Schamerloh, FAME Director of Mission Resources, shares two recent stories from our partners to whom FAME recently shipped medical supplies.
"Ovi & Violet International recently opened a clinic in Kenya to care for orphans.  In the area surrounding the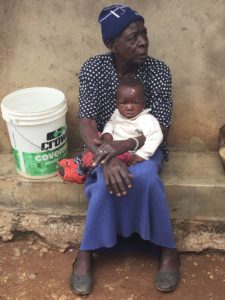 clinic, there are 48 orphanages!  FAME sent exam tables, an x-ray unit, casting materials and additional medical supplies to provide healthcare to these orphans.  We recently visited the facility in September and what sticks out to me is the way they live out James 1:27 ("Religion that God our Father accepts as pure and faultless is this: to look after orphans and widows in their distress…").  Ovi & Violet connected with local widows to provide comfort and care for the orphans.  The widows receive a small stipend each month to rock babies, change diapers and care for the orphans staying in the clinic.  Two needs are met at the same time.
The second story involves FAME's partners in Guinea, Africa.  Jim and Dawn Anderson received a delivery bed from FAME.  Before the arrival of the bed, mothers laid on the concrete floor with a shower curtain underneath.  You can imagine the discomfort for the mother, doctor, and nurses.  After receiving the delivery bed, we received this email from the Andersons.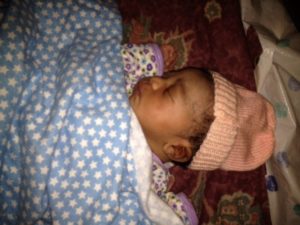 'We wanted to send a note to say THANK YOU to all who prayed and gave! Yesterday, I delivered my first baby on our new delivery bed!  After delivering several hundred on a shower curtain on the floor, it was wonderful!  Everyone should be this fortunate!  Mom and the little guy are doing great!  We are so grateful (my back in particular!)'
I counted 6 exclamation points in their email!  That is the level of joy you bring with your gifts to FAME."
Thank you for making things like this possible through your support of FAME.