God works through an amazing network of people and organizations all around the globe to accomplish His mission. FAME does not accomplish anything except by God's blessing and in partnership with the network that He brings together.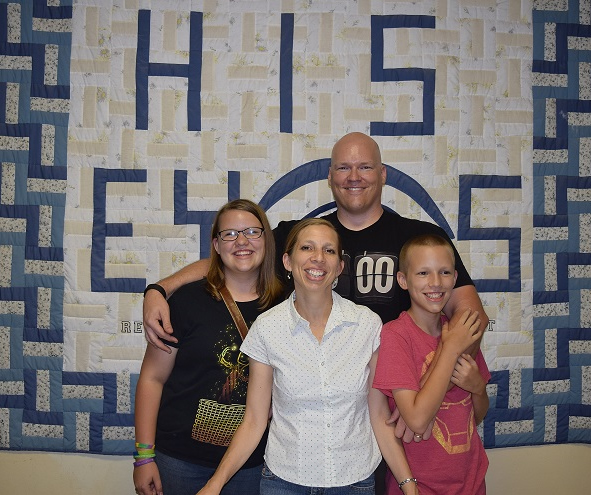 "We could not ask for a better medical partner than FAME.  They are always there when we need them, and show how much they care for what God is doing here and around the world.  Whatever we need if they can help, they do:  prayers, medicines, equipment, supplies, advice, answers, connections, medical scholarships, shipping containers of ministry supplies, clinic construction funds, ambulance needs…and more!  They strive to do what they do not just for missions or peoples, which they do very well, but to honor and glorify Christ above all things…and it shows."
Felipe, His Eyes, Honduras
Simple and unique ways to partner with FAME:
Shop 'til ya drop!
Shop online using AmazonSmile or Goodsearch and support "Fellowship of Associates of Medical Evangelism, Inc."
The AmazonSmile Foundation donates 0.5% on eligible purchases. For AmazonSmile details, click here.
Donate to FAME three ways with Goodsearch as you search the internet, shop online and even dine out. And that's just the beginning for Goodsearch!
Corporate Matching Gifts
Many employers match charitable contributions. Ask your employer about a corporate matching gift program. It's an easy way to double or even triple the impact of your personal gift to FAME.
Here are just some of the many organizations that partner with FAME:
ACM – Asian Children's Mission (Myanmar) seeks to empower local leaders and use local resources to minister to the community through Christian education, health care, community development and caring for orphans.
ACS– Asia Christian Services (Myanmar)
Blessings International – Medicines For Missions
BUV Ministry – BUV seeks to improve the lives of the world's poor by providing simple, low-cost vehicles to facilitate community transformation.
CICM-Central India Christian Mission
CMF – Christian Missionary Fellowship is a global missions team creating and growing Christ-centered communities, transforming lives in 20 different countries through God's love and hope, justice and grace.
CRAM Worldwide– Christ Reaching Asia Mission
Dream Vision Media Partners – FAME's full service media production partner. They film, edit and provide event AV support. Indianapolis, IN
First Church Impact Mission – Burkina Faso & Niger, Africa
Gallagher Charitable – FAME's partner for international insurance for individuals going on short and long term trips.
Ghana Christian Mission – Ghana, Africa
Global CHE Network – An association of people and organizations using the strategy of Community Health Evangelism (CHE) to serve impoverished communities in urban and rural settings around the world.
Global Missions Health Conference
HCM – Haitian Christian Mission
HCO – Haitian Christian Outreach
His Eyes, Honduras
ICOM – International Conference On Missions
IDES – International Disaster Emergency Services
KCM – Kerala Christian Mission, India
Lifeline Christian Mission – Began serving in Haiti and today ministry extends to at least 8 nations or people groups in Great Commission work.
Master Provisions – Strives to meet both spiritual and physical needs to people in need locally, regionally and globally as we supply resources to hundreds of organizations, businesses and churches.
Mobility Worldwide– Personal Energy Transportation
                                  SEE OUR FAME PET VIDEO
MOHI – Missions of Hope International
mPower – Empowering indigenous believers with the tools and training in dental, vision, and medical care to take the Gospel to the ends of the Earth.
NACC – North American Christian Convention
NMSI – New Mission Systems International
NWHCM – Northwest Haiti Christian Mission
Pack Away Hunger– Providing Life. Changing. Nutrition
Teach To Transform – Partners with others who teach professional and life skills that can be used to bring transformation to individuals and communities.
TECH – Technical Exchange for Christian Healthcare