Join with us each month as we pray for our missionary partners, scholarship recipients, mission trip participants, board members, TECH and health care partners, volunteers, staff, events and projects.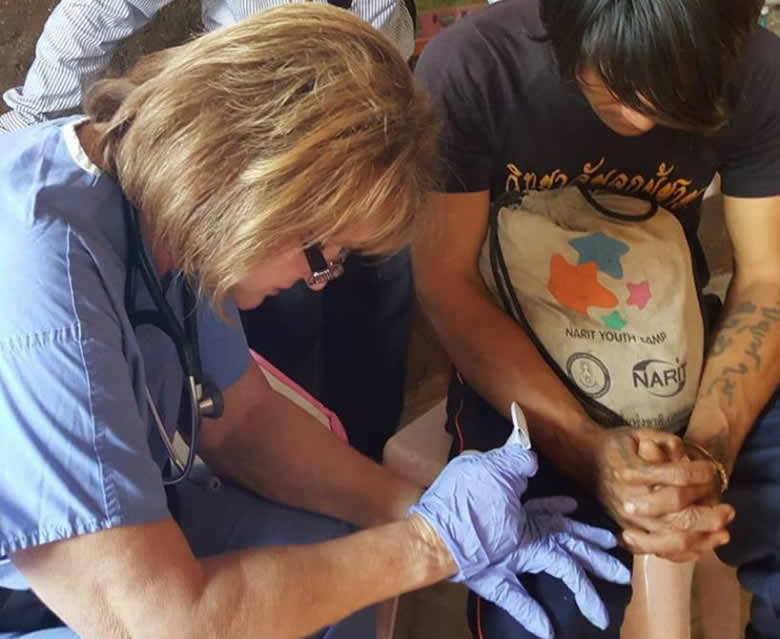 Monthly Prayer Calendars
We publish a monthly prayer calendar with daily prayer focuses.
Prayer is a part of who we are:
Each weekday morning at 9 AM (EST) at the FAME headquarters, the FAME staff, volunteers, and our partners pause in prayer together. Join us in person or where ever you happen to be as we go before the throne of grace together.
We want to pray for you too. Use the contact us form to share your prayer requests with us to be included in our prayer time.
We are thankful for those that support this ministry through prayer.  We are so blessed to have faithful partners all around the world. God moves when we pray and the enemy is bound!
Dear Prayer Partner,
Thank you for your continued support of the ministry of FAME through prayer. You continue to be a blessing to people all around the world!
This month we have several conferences that we will be attending. Two of the conferences will be in Louisville, KY; the TECH (Technical Exchange for Christian Healthcare) Conference on November 9 and the GMHC (Global Missions Health Conference) November 10-12. Please pray that God will direct the conversations at these conferences and that some partnerships can be developed with people from all over the world. These conferences are great opportunities where God can bring people together!
One other conference/convention we will be attending is ICOM (the International Conference on Missions) November 16-19 in Peoria, IL. Bill Warren will also be teaching a CHE Vision Seminar, prior to the convention on November 15-16. For more information about this CHE Vision Seminar visit https://theicom.org/ticketed-events/  to register for the convention visit www.theicom.org.
Lastly, please pray also this month for the FAME staff and Board members that serve the ministry. Pray for wisdom and discernment as FAME considers new sustainable healthcare projects, locations to ship medical supplies and equipment and locations and dates for short-term medical mission trips.
Blessings in the coming month and may you and yours have a Happy Thanksgiving!