"And He sent them out to proclaim the kingdom of God and to perform healing."  Luke 9:2
FAME's staff works to bring help and hope that still fulfills Jesus' ministry.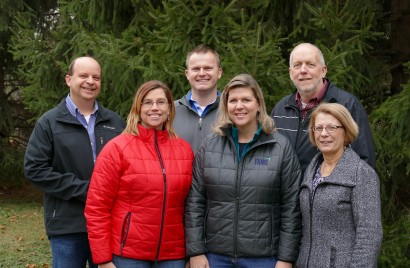 Connecting You to Medical Evangelism Global Partners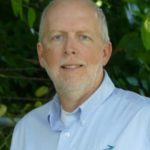 Bill Warren
Executive Director
Bill Warren was raised in a minister's home and grew up in the church. He is a 1981 graduate of Great Lakes Christian College and later received an MA from Cincinnati Christian University. Bill and his wife Kelly met at Great Lakes and recently celebrated 37 years of marriage. They have two married sons and two grandsons. Bill has been involved in local church ministries in Michigan, Indiana, Illinois and Maryland. Bill and Kelly also served as missionaries with TCM in the early 80's and have made numerous short-term mission trips around the world. They are excited about the ministry of FAME and love to travel and meet the many supporters and partners of FAME around the world.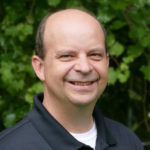 Jeff Coon
Director of Development
Jeff and his wife, Denise have four children who are part of their closest circle of friends.  Their two sons are both youth pastors, their oldest daughter attends a Christian college in Ohio, and their youngest daughter is a joy at home. Jeff has experience teaching internationally as far as Australia and across the Midwest.  He is a gifted speaker whom non-profits, colleges, and churches have brought in to bring timelessly impactful messages and encouragement to take next steps in faith. Jeff is a master storyteller and would love to come alongside you to encourage you with your part of that Story.
Lonnie Burley
Director of Short-Term Trips
Lonnie joined the staff at FAME in 2002 and currently serves as the Director of Short-term Trips. Her passion is to recruit and equip team participants to share the love of Christ in countries all over the world through medical evangelism. One of her biggest blessings has been to serve with so many incredibly gifted and loving people in countries such as Haiti, Honduras, India, Ghana, Brazil, Mexico, Sudan, Niger, Myanmar and the Dominican Republic.
Lonnie has a daughter, Erin, a daughter and son-in-law, Katie and Dan Grill, and 2 grandchildren, Isabelle and Damien. Her hobbies include camping, playing board games, watching a good movie, and spending time with family.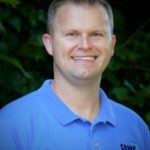 Andy Schamerloh
Director of Mission Resources
Andy joined FAME in June 2014 after being a volunteer for 3 years. Previously he worked for 10+ years in the medical device industry as a chemist and quality control supervisor. As a Mission Resources Specialist, Andy will oversee the daily activities of the warehouse, assist with donations, coordinate volunteer groups and support the packing of containers.
Andy has been married to his wife Jennifer for 11 years and they are blessed with 3 children (Josh, Kiera and Luke). They are members at Indian Creek Christian Church. He enjoys playing with his family, reading, and if he can find any free time a round of golf!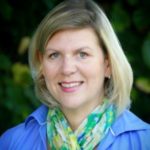 Lisa Law
Office Manager
Lisa joined FAME in 2010 and became the Office Manager in 2011. Some of her responsibilities include overseeing FAME's donor management system, human resources, FAME's Impact Scholarship program, the monthly e-newsletter and prayer calendar. Lisa grew up in Anderson, Indiana and is a Purdue University graduate with a Bachelor's Degree in Hospitality and Tourism Management.
Lisa and her husband, Scott have two sons, Joshua and Tyler, and live in Noblesville, IN. She enjoys spending time with her family, vacations at the beach, country music, and anything Disney. Lisa went on her first mission trip with FAME in 2011 to Haiti. She has since travelled to Myanmar assisting with the teaching of CHE vision seminars.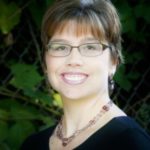 Tera Kapangama
Bookkeeper
Tera Kapangama joined FAME in January 2015 as our Bookkeeper. She grew up in northern Indiana where she began her medical and accounting career. She enjoys being able to use her talents to serve God through spreading HIS love with FAME. Tera and her husband Michael have two sons, Brandon and Zane and live in Avon, IN. Tera enjoys reading, watching movies and spending time with her family. Her favorite time of the year is spring and summer; where you would find her in her garden tending to the flowers or vegetables.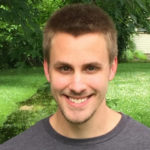 Tyler Lightholder
Tyler joined the FAME staff in June of 2017. He has been a member of Indian Creek Christian Church for 8 years. He enjoys watching old t.v. shows, playing games with his family, and playing tennis. He has studied American Sign Language for 7 years.
Tyler's favorite Bible verse is John 16:33 (NIV) . "In this world you will have trouble! But take heart, I have overcome the world."
FAME Board of Directors Fiscal Year 2016-17:
FAME is faithfully served by a volunteer Board of Directors. All members are voting members except for our two Directors-Emeritus. To send an email to the Executive Board members, click on their name.
Andrew Klinger – Greenwood, IN
Barbara Riggs, PhD – Indianapolis, IN
Dianna Ross – Rockville, IN
Richard Crabtree Director Emeritus – Colorado Springs, CO
Max Gordon Director Emeritus – Columbus, IN