FAME receives medical, dental, and other healthcare supplies from generous donors. We serve as the pipeline of care to redistribute these donations globally through a small box of medicine up to a 40′ shipping container that holds tons. Those medical supplies equip the doctors, nurses, and missionaries to extend the touch of the Great Physician as they provide humanitarian medical care.
What do we ship?
Bandages, Anesthesia Machines, Syringes, Gowns, Exam Tables, Vitamins, Pain Relief Medicines, and the list goes on and on…
<< Watch as a 40′ shipping container loaded in just 75 seconds. We wish it was that easy!
FAME donation guidelines:
We care enough to only send the best clinically and technically appropriate materials. Please contact FAME to discuss the supplies you would like to donate. If we cannot use them, we may know others who can.
Donation Guidelines and lists of medical equipment and supplies we frequently have need of are available in the following PDF downloads:
Supply and Medication Requests:
FAME's focus is on meeting the growing health care needs around the world and the spreading of the Gospel message to all people.
If you have an interest in doing the same, you can apply for needed medications/medical supplies by completing this online application.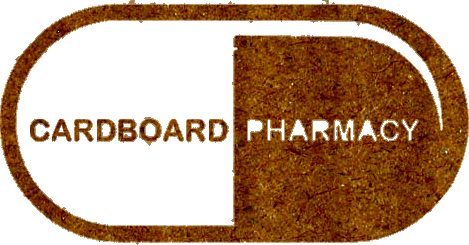 The Cardboard Pharmacy is a great group, business or church project to collect much needed over-the-counter medicines! FAME's short-term mission teams take these medicines in their luggage to get them to the field quickly. Each year our teams carry in more than 2 tons of medical supplies.
Because of FDA standards, the quality of the medicines in America are often better than in other parts of the world. We are blessed to have the best health care available in the world!
What are you waiting for?
Get your Cardboard Pharmacy Kit today!
How It Works:
Get a Cardboard Pharmacy packet with everything you need: CBP box label, lists of needed vitamins and medications, and return labels.
Quickly collect the vitamins and medicine and fill the box.
Take your box with the FAME return label to the nearest FedEx, UPS, or USPS and ship it back to FAME.
FAME sorts and sends these medicines through short-term teams and in small shipments.
Missionaries distribute the medicine through medical camps and clinics and share the Gospel with those who come.
"Dollar stores" sell over-the-counter medicines at very low prices, sometimes lower than even FAME can buy them. Talk with the store manager to order a whole case of over-the-counter medicines, like Tylenol, for cheap. The buy-one-get one offers are another great way to get more bang for your buck!
Buying vitamins and other medicines at retail prices can be expensive. FAME has a medicine supplier where we buy our medicines significantly cheaper. If you would rather give cash for the purchase of medicines we can often stretch your dollar further.