Working in partnership with international missions that serve communities with little or no medical care, FAME helps equip them with the necessary tools to provide quality healthcare.
Featured Sustainable Projects
Funding Goal: $33,000
Location:  Aparri, Cagayan, Philippines
Mission:  Philippine Mission Church of Christ- Dr. B. James McElroy
Need:  This isolated community on the far North coast on the South China Sea only has Our Charles Selby Mission Hospital and a very run-down government facility for over 1 Million people in Cayuga and 62,000 people in just Aparri.  FAME helped fund the building of Phase 1 of this facility in 1998.  The facility is well staffed, but out of space to meet the needs of the area.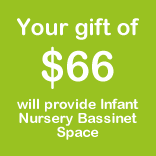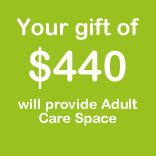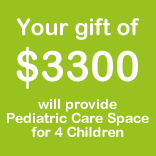 Through partnership with these ministries and as God provides resources, FAME seeks to subsidize funding for healthcare projects. With proven long-term success since 1970, we bring that project experience in concert with our mission partners to help establish culturally relevant sustainable healthcare projects.
FAME assists with funding for sustainable healthcare projects like:
Specialized Medical Equipment